Serenys Intimate Foam Wash For Men 100ml
Price: 149,000đ
---
Specifications:
---
Mua Ngay
The need to take care of the body is not only for women, but also for men today, the need is very high and becomes very necessary. Facial, hair and body care products such as cleansers, shampoos, conditioners, shower gels, perfumes, deodorants, and cleaning solutions for men appear more and more on the market. . However, what makes Serenys Men's Hygiene Foam 100ml, so attractive to men?
Let us shed some light on this product line and discover all about serenys Men's Sanitary Foam now!
HIGHLIGHTS:
Men's genital hygiene products.

Made from 6 types of natural herbal essences that are safe to use.

The pump head creates a smooth foam.

Gentle foam, does not penetrate the skin and mucous membranes.

Safe, no skin irritation.
APPLICATION:
Cleans the intimate area, removes bacteria and does not irritate the skin.

Helps reduce itching, odor, and prevents vaginal infections.

Maintain, balance moisture, pH for intimate skin.

A masculine fragrance that brings a sense of confidence and comfort when used.
INGREDIENT:
Bellis Perennis (Daisy) Flower Extract, Myrtillus Fruit/ Leaf Extract, Saccharum Officinarunn (Sugar Cane) Extract, Citrus Aurantium Dulcis (Orange) Fruit Extract, Acer Sacchrarum (Sugar Maple) Extract, Piper betle Extract,
Purified water, Ethylenediamine tetraacetic acid disodium salt, Sodium lauryl sulfat, Potassium laureth photsphate, Sodium Cocoamphoacetate, Olive Oil PEG-7 Esters, Glycereth-26, Allantoin, Camphor, DMDM  Hydantoin, Lactic acid.
USER MANUAL:
Serenys Sanitary Foam is a daily hygiene product for men.
Step 1: Wet the genitals and then press enough foam (about 2-4 pumps) into the palm.
Step 2: Gently massage into the area to be washed for a few minutes.
Step 3: Rinse with water. Wipe dry with a clean towel. Use 1-2 times daily for hygiene.
Note: Store the product in a cool place, away from direct sunlight. Keep out of reach of children.
Preserve
Store the product in a cool place

Avoid direct sunlight on the product


Made in Vietnam
Ask Questions
What Customer Say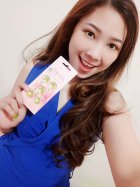 Chị Bích Thủy, (Giáo viên trung tâm Anh Ngữ Speak Now) "Tôi đã thử dùng rất nhiều sản phẩm làm đẹp của Nhật và Hàn Quốc, nhưng da tôi vẫn không thấy có cải thiện đáng kể, chỉ khi sử dụng sản phẩm serum Ornabio tôi mới có thể cảm nhận sự khác biệt. Cảm ơn Bio Việt Pháp nhiều nhé! "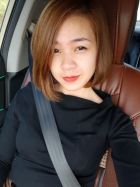 Chị Đào Vũ, (Nhân viên văn phòng) "Tôi rất thích sử dụng các sản phẩm tự nhiên, hữu cơ, và khi biết được công ty Bio Việt Pháp chuyên cung cấp những sản phẩm mang tính tự nhiên, tôi hoàn toàn tin tưởng và hài lòng với sản phẩm của các bạn. Chúc công ty càng ngày càng lớn mạnh và vươn xa! "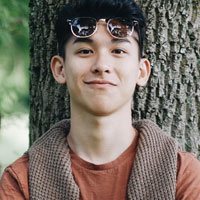 "Tôi đã sử dụng sản phẩm dung dịch vệ sinh nam Serenys lâu rồi, thấy rất hợp và hiệu quả, các vấn đề khó nói của tôi dường như đã được giải quyết, tôi tự tin và yên tâm hơn rất nhiều. Đây là sản phẩm rất tốt cho nam giới, thành phần từ thảo dược thiên nhiên nên an toàn và không sợ kích ứng. "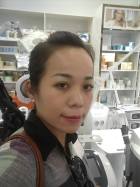 Chị Lê Thị Cẩm Vân, (Nội trợ) "Trong thời gian mang thai, tôi đã dùng sản phẩm bổ sung vitamin và khoáng chất MEJ, cảm thấy ăn ngon và ngủ ngon hơn nên sức khỏe của tôi trong thời gian đó khá lắm, tinh thần cũng ổn định, vui vẻ, gia đình tôi cũng không vất vả nhiều. Giờ tôi rất tin tưởng các sản phẩm của Bio việt pháp, chúc Bio việt pháp vươn xa hơn. "