Foaming Facial Cleaner Acne Prevent Serenys 150ml
Price: 129,000đ
---
Specifications:
---
(Tiếng Việt)
Làm thoáng sạch lỗ chân lông nhưng không gây mòn lớp màng bảo vệ tự nhiên ở trên bề mặt da

Tinh dầu Tràm Trà giúp ức chế các tác nhân gây nên mụn .

Thành phần thiên nhiên không chứa hóa chất gây hại cho da.
⇒ Thời gian giao hàng : 2-3 ngày từ ngày đặt hàng.
⇒ Tuyển đại lý toàn quốc:  Đăng ký tại đây
Mua Ngay
Serenys Anti-Acne Foaming Cleanser 150ml is in the acne skin care product set from tea tree oil completely from nature. This is also the first and most important step in the acne reduction process. Because it helps  deeply clean gently for sensitive acne skin, and at the same time, effectively prevents the formation of acne nuclei.
Product advantages: Not only prevents acne, but also helps to nourish and balance skin moisture. In addition, supplement with active ingredients such as  Safflower Extract, Vitamin E, Vitamin B5 and Glycerin. These are active ingredients that help active ingredients such as  BHA, Tea Tree Oil  can penetrate deeply into the skin. Helps reduce inflammatory acne, remove acne-causing agents Serenys anti-acne foaming cleanser is the ideal choice to get a natural, healthy and vibrant skin.
Free of: chemicals that are harmful to the skin such as fragrances, colorants, alcohol, mineral oil, parabens
The product uses mild surfactants, which are natural and non-irritating for the skin. Helps  remove dirt, oil which is the agent  that causes acne. skin and keep it fresh and full of life.
INGREDIENTS OF SERENYS ACNE CREATING MILK 150ML:
Olive oil, coconut oil: help dissolve excess oil, cosmetics on the skin to help deep clean.
Melaleuca alternifolia Essential Oil:  Helps prevent acne, control sebum, anti-inflammatory, anti-bacterial, reduce irritation, redness.
Crocus sativus pistil Extract: Contains ingredients to help whiten and even skin tone. In addition, it also helps prevent acne, anti-aging and fade dark spots and freckles
DIRECTIONS FOR USE OF SERENYS ACNE CREATING CREAM CREATING CREAM 150ML:
A specialized daily hygiene product for men.
Step 1: Wet your face, press enough foam (about 2-4 pumps) into the palm of your hand.
Step 2: Gently massage on the skin for a few minutes.
Step 3: Rinse with water. Wipe dry with a clean towel. Use 1-2 times daily.
Note: Store in a cool place, away from direct sunlight.
USES OF SERENYS 150ML ACNE CREATING FACE CLEANSER:
Help: clean the skin, unclog pores, contribute to preventing acne on the skin. Maintains the natural moisture of the skin, leaving the skin bright, clear, and smooth. The product is suitable for all skin types from normal skin, oily skin to acne, sensitive skin.
PRODUCT INFORMATION:
Specifications: Contents
Capacity: 150 ml
Skin type: All skin types
Scent: The product has a mild tea tree scent, creating a pleasant feeling when used.
Storage: Store in a dry place away from direct sunlight
Package: Bottle with silicone brush head
Shelf life: 36 months, open 12 months
Made in Vietnam
3 responses to "Foaming Facial Cleaner Acne Prevent Serenys 150ml"
Ask Questions
What Customer Say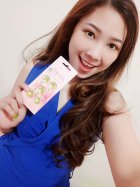 Chị Bích Thủy, (Giáo viên trung tâm Anh Ngữ Speak Now) "Tôi đã thử dùng rất nhiều sản phẩm làm đẹp của Nhật và Hàn Quốc, nhưng da tôi vẫn không thấy có cải thiện đáng kể, chỉ khi sử dụng sản phẩm serum Ornabio tôi mới có thể cảm nhận sự khác biệt. Cảm ơn Bio Việt Pháp nhiều nhé! "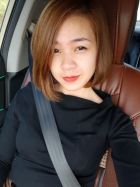 Chị Đào Vũ, (Nhân viên văn phòng) "Tôi rất thích sử dụng các sản phẩm tự nhiên, hữu cơ, và khi biết được công ty Bio Việt Pháp chuyên cung cấp những sản phẩm mang tính tự nhiên, tôi hoàn toàn tin tưởng và hài lòng với sản phẩm của các bạn. Chúc công ty càng ngày càng lớn mạnh và vươn xa! "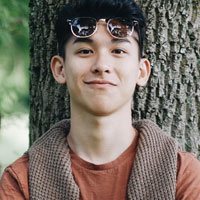 "Tôi đã sử dụng sản phẩm dung dịch vệ sinh nam Serenys lâu rồi, thấy rất hợp và hiệu quả, các vấn đề khó nói của tôi dường như đã được giải quyết, tôi tự tin và yên tâm hơn rất nhiều. Đây là sản phẩm rất tốt cho nam giới, thành phần từ thảo dược thiên nhiên nên an toàn và không sợ kích ứng. "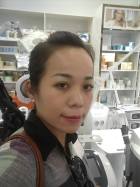 Chị Lê Thị Cẩm Vân, (Nội trợ) "Trong thời gian mang thai, tôi đã dùng sản phẩm bổ sung vitamin và khoáng chất MEJ, cảm thấy ăn ngon và ngủ ngon hơn nên sức khỏe của tôi trong thời gian đó khá lắm, tinh thần cũng ổn định, vui vẻ, gia đình tôi cũng không vất vả nhiều. Giờ tôi rất tin tưởng các sản phẩm của Bio việt pháp, chúc Bio việt pháp vươn xa hơn. "